From ISMAR2010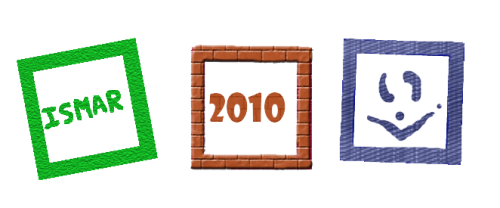 ISMAR AMH Marker Design Contest
Traditional markers used for AR applications, have included using paper, cardboard or similar printable material since the emergence of the first marker-based tracking technology (ARToolKit). Over the last 5 years, artists (also companies) have been pushing the boundaries of the black and white paper-based medium to a new design space exploring the manipulation of size, shape or medium for example.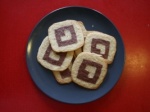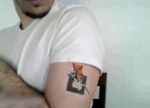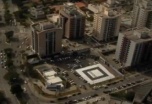 (from cookies, Tattoo from ThinkAnApp, Biggest AR Marker by K├Ânigsberger Vannucchi)
We invite you to participate to the inaugural Marker Design Contest for AR Applications. The concept of this contest is to create an original marker design using one of your marker template or the following ISMAR template marker: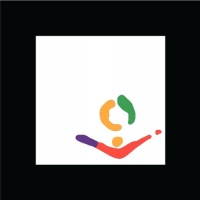 Click [1] for full resolution (PNG format, 525x525, RGB).
We call to your creativity, imagination and your sense of color, shape or medium to design the marker to extend the traditional paper format, exploring ideas like:
innovative mediums (e.g. what about using bricks, sand? stone? organic material like grass or leaves? food? liquid? foam? textile material? electronic, etc)
innovative scale or dimension (marker in 2.5D? trompe l'oeil?),
kinetic markers, ephemeral markers,
and so on...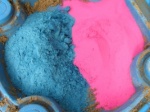 Some of the materials you can use to design your marker
(creative commons license photos from Flickr: [2],[3], [4],[5]).
The submissions will be posted online after the conference (on Flickr), and after a jury selection, the best marker design will be awarded.
Participation
The contest is open to anyone, as students, academics, industrial or general audience members. Everyone is encouraged to participate, you don't need to attend ISMAR to submit your creation !!
Award
Prize: 100 USD !!
Contest Rules
you are allowed only one submission,
you need to submit 2 photographs of your marker (video is optional),
the photographs should be a top view of the marker and diagonal front view of the marker,
maximum picture resolution is 2000x2000 maximum resolution, jpg or png format,
video is optional and should be mp4 or divx format, 1 minute max, 20 MB maximum,
we don't accept illustrations/drawings only photographs pictures taken from digital (or video) camera,
you need to have your marker as recognizable as a "standard marker" (i.e. high contrast square border, not necessarily black, some pattern inside that don't' cross over the square border)
you are allowed to use a gray scale or black and white version of the marker,
you can use any material or medium in any size, color (can be b&w material, greyscale or color), dimension, shape, etc,
if you create something 3D please be sure that when you take the picture the black border is not overlapped by any of the model inside the marker.
Submission Process
the submission opens 19 September 2010 ,
the submission closes 16 October 2010 8pm (Korean Time),
submit your pictures to j.stadon@curtin.edu.au,
pictures will be made available on Flickr after the conference and get advertised,
A selection panel will select the winning marker during the ISMAR conference.

if you have any questions please contact us at amh10@ismar10.org.
Judging
The jury will involve academics, industrials and artists to assess the submitted work. The markers will be judged and winners will be announced during the ISMAR 2010 conference.
Marker award will be selected on factors as:
Relevance,
Originality,
Creativity,
Visual aspect.
Good luck !! (feel free to distribute this announcement).