From ISMAR2010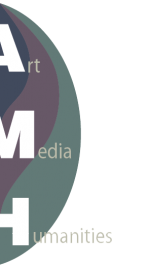 Program Theme: Borderless
For this year, the general ISMAR 2010 theme is "B O R D E R L E S S". The Arts, Media and Humanities program also acknowledge this vision.
With ever expanding layers and mixes of 'realities', and with ever diminishing borders and preconceptions among 'epistemes', or our knowledge of realities, we experience chaos. No longer is it possible to settle within the safe boundaries of distinct knowledge sets, taste preferences, political and economic differentiations. This may make us feel uneasy. But there are those who happily surf this 'syncretic' world without any fear of the unknown. They rather enjoy diversity, hybridity, and interconnectedness. What these mobile innovators are doing will ultimately present to us a world without borders - a seamless whole. Somehow they stumble into this inter-connected, inter-active and inter-twined whole that the intellectuals and those in status quo cannot see.
Program Content
ISMAR 2010 Arts, Media and Humanities Program will present the breadth and depth of the Mixed and Augmented Reality research and application. Parallel to the Science & Technology Program, the Arts, Media and Humanities Program covers the creative advancements in the application of Mixed and Augmented Reality. The next generation student and practitioner with a cross-disciplinary view of the state-of-the-art will be able to review a diverse array of disciplines, cultures and sectors conducting the next generation of stimulating collaboration and discourse. The program include:
research presentations,
discussion panels,
keynote speakers from Arts, Media and Humanities,
hands-on demonstrations,
interactive participation (open-session),
design contest and more..
Program Schedule
The full schedule of the AMH Program is now available in pdf format: Program Schedule
Papers & Posters Presentation
The schedule for the papers presentation is available at AMH Papers (October 14th, Room 403).
The schedule for the posters presentation is available at AMH Posters (October 14th, Lobby (4F)).
Art Gallery/ AMH Exhibition
The opening of the Art Gallery (AMH Exhibition) will be Wednesday 7pm at Art Center Nabi. The exhibition will run during all the conference, between 10:00 to 18:00.
Panel Sessions
Two panels are announced for the AMH Program:
The Arts/Social/New Media Panel (Friday 9:00-10:40, Room 403)
The Industry Panel (Friday 14:00:15-30, Room 403)
Arts/Social/New Media Panel
This panel will discuss the current position of AMH researchers in regards to augmented and mixed reality research and its outcomes, posing questions that the panel will address before then opening the discussion to the audience for conversation. Dialogue will address collaborative approaches, the incorporation of social feedback systems (in order to produce socially relevant and constructive projects) and also the future roles and research hierarchies of science and technology researchers/practitioners, producers, designers, AMH constituents and industry; with particular focus on how we can all work together to produce meaningful interventions into current social paradigms regarding AR research.
Panel
Julian Stadon, Curtin University of Technology
Michael Gervautz, Qualcomm
Hugh Davies, Australian Network for Art and Technology, Monash University
(Other Panel Members to be confirmed)
Industry Panel
This panel will engage a discussion with some of the world's leading AR companies on different topics including their perceived notion and interpretation of AR, successes and failures of past/current AR Applications, the future of AR Applications, the engagement between academics/industries, the technology breakthrough, etc.
Panel
Matt Trubow, QderoPateo (QPC)
Jay Wright, Qualcomm
Sean White, Nokia
IKHWan Cho, Samsung
Tobias Eble, Metaio
Open Session
More information how to contribute is available below.
How to contribute
The general AMH call for participation is now 'closed, high quality papers, posters and art installations will be presented as part of the conference.
You can still contribute and participate for:
design contests,
presentation open session,
AR AMH Portal.
Open Session Participation
This novel session will provide an opportunity for AMH attendees to present short demos of their work.
Participants wishing to present are asked to submit a short project synopsis and a link to their work online (no video files please!). Works can be finished or in progress. The purpose of this is to provide an opportunity for projects to be shown independently to the exhibition program.
Following this a (TBA) panel will facilitate a socially critical dialogue regarding the present/future roles and responsibilities of Arts, Media and Humanities in mixed and augmented reality research. The future of this track's involvement ISMAR will also be discussed. For those wanting to participate in the discussion the registration details are below.
For submissions of interest to present or participate in the open session please email <mailto:j.stadon@curtin.edu.au>
Contests Participation
We are organizing one contest for this year:
AR AMH Portal
We calling for your participation to build an archive and portal website around any artistic work, installation, individuals or products related to AR and its AMH aspect. This initiative will take shape over the last months and use ISMAR as an official event to define the content of the archive and portal.
More information about it here.




Who should attend?
Any researchers, artists, entrepreneurs, content producers and students who are inventing or innovating with the latest applications of Mixed and Augmented Reality should attend. If you are:
doing research in the applicability of AR in the arts, media or humanities disciplines,
developing AR applications for mass markets (advertising, retailing, etc), museums, media production,
learning and exploring AR technology and its potential,
considering to develop further some of your AR conceptual ideas in a range of applications,
You should definitely attend the AMH program (more information about the registration is available
here
). The program will attract experience designers, historians, art curators, digital media producers, game designers, experiential marketing, exhibit developers, human performance trainers and other professional and companies who want to stay on the edge of Mixed and Augmented Reality experience and research developments.